Supplied 02 new MTU generators for Taiwan Formosa Plastic Group( gallery at power station)

Supplied 02 new MTU generators for Taiwan Formosa Plastic Group (gallery at power station)
02 MTU 1500KW generators have been arrived at new house, which belongs to Taiwan Formosa Group
Here are some memorial pictures at power station.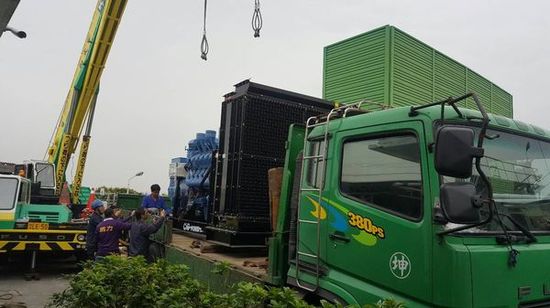 Our CiG engineers team are in charge of processes from our factory to Formosa power station. We insure there are no room for mistake.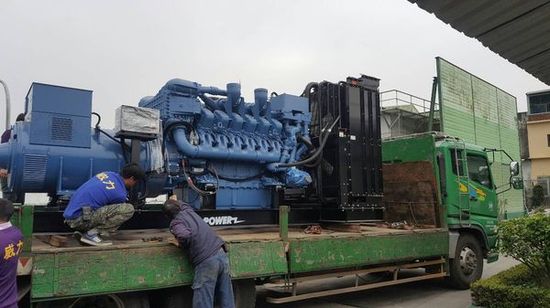 CiG's MTU generators fly up to the air and landing on given place.
Such a hard moment for our engineers because MTU generator is heavy and over-size!!!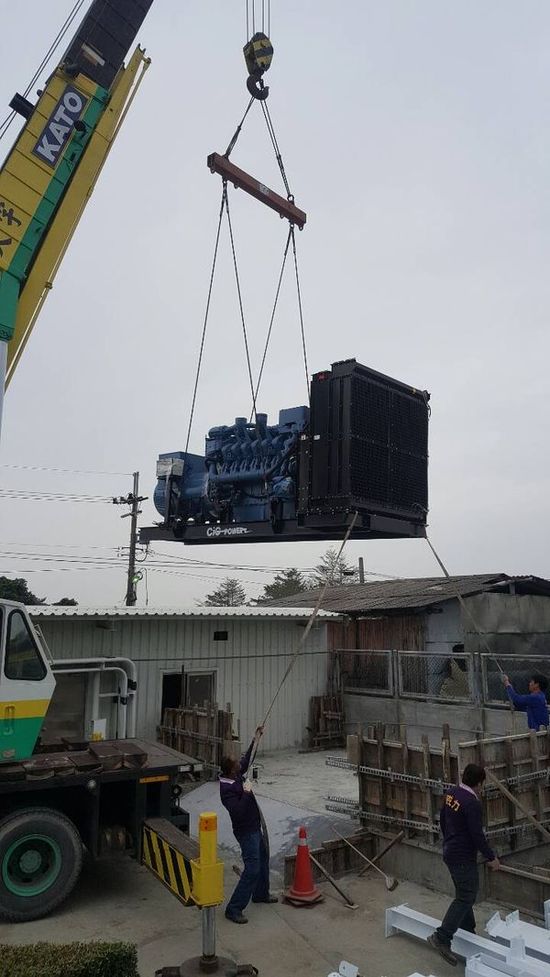 Positioning where is the exact right place for MTU generators.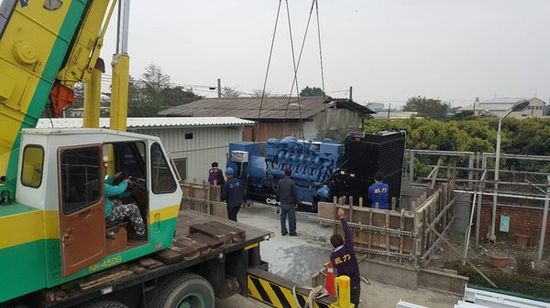 Formosa built a cement foundation, it can stand 10 tons in order to contain MTU generator on it.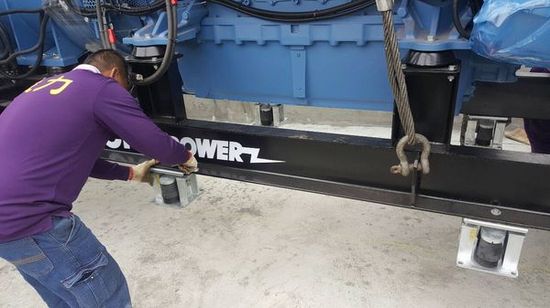 Shock absorber is installed in order to reduce the vibration generated during generator running.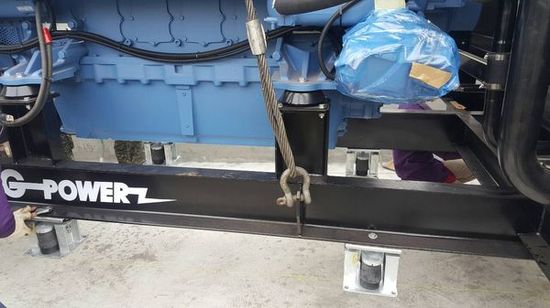 Positioning the MTU generators and installing a Shock absorber have been done. CiG engineer d-check to make sure the work quality.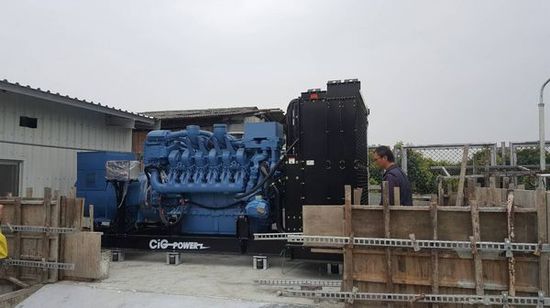 MTU generator set up on steady foundation, positioning job is completed.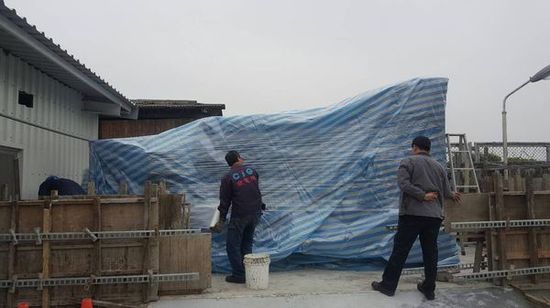 CiG mission is to install generators on the positioned place, the first work day of new year is successful. We hope to cooperate with Taiwan Formosa again at soonest time.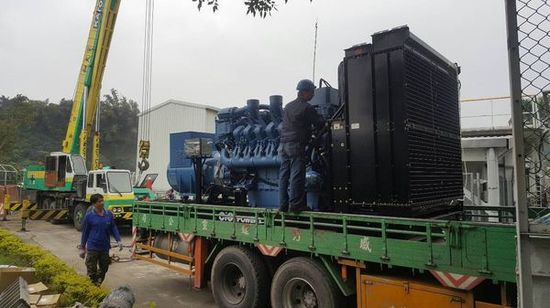 The second MTU generator 1500 KW arrived workplace an hour after first one. There are same processes and workloads to position the generator on the foundation.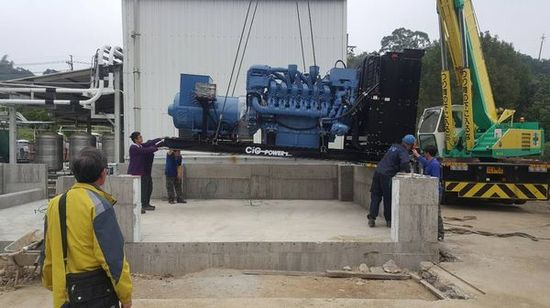 MTU generator was lifted by crane and ready to locate in position place.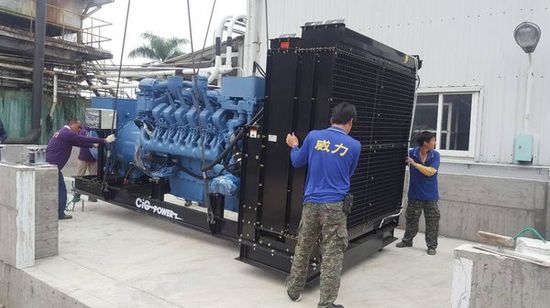 1,2,3...Let's go!!!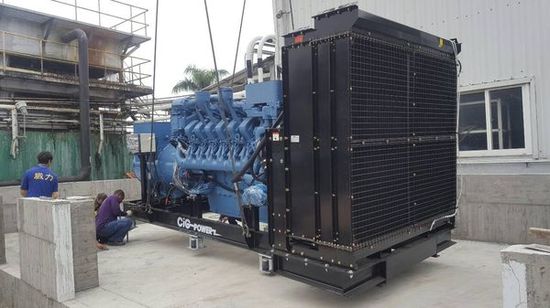 Shock absorber step is to reduce the vibration during operation of the generator.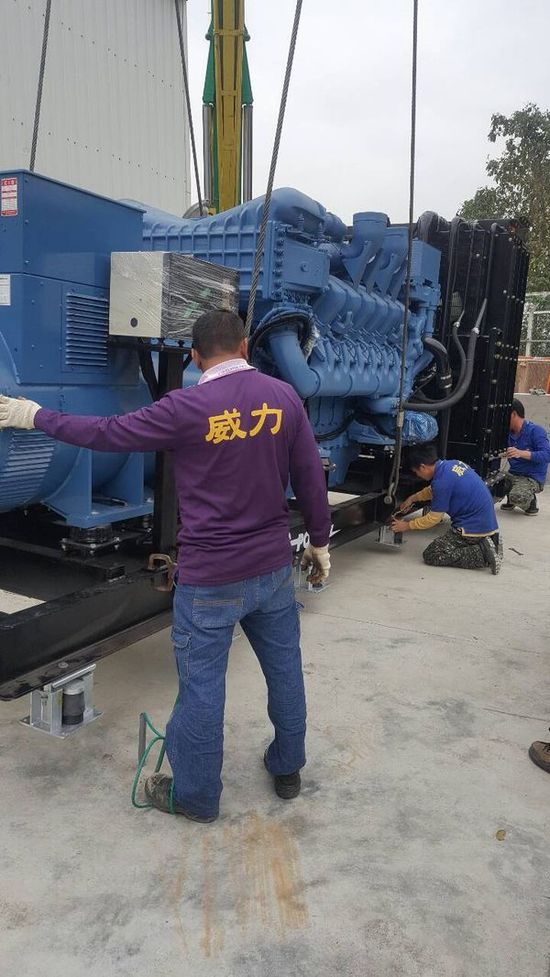 Job done!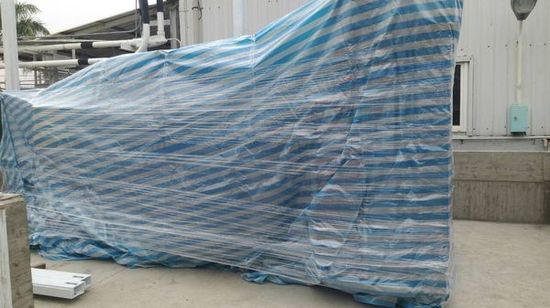 We protect him by covering against bad weather.